About Royal LePage

Since 1913, Royal LePage has been helping Canadians buy and sell their homes and supporting communities.
To us, real estate is as much a passion as it is a business. That's why we have continually led the industry in offering high-quality real estate services.
---
When our founder A. E. LePage founded the company, he was a pioneer whose innovation and belief in customer service transformed real estate in Canada. This spirit has inspired many industry firsts, from offering virtual tours to launching a website. A. E. LePage was also a founding member of the Toronto Real Estate Board, and the company has always set the highest quality standards in the industry.
Because of our agents' critical role in our success, we always strive to provide them with the latest tools and technologies. We offer them strong support with timely information and market data they need, plus state-of-the-art marketing tools, professional development, and in-person training. This way, you can feel confident that any agent bearing the Royal LePage name will stand for expertise and service you can count on. With over 17,000 agents in more than 600 locations from coast to coast, no matter whether you live in a big city or the country, you'll find a Royal LePage agent ready and equipped to help you.
---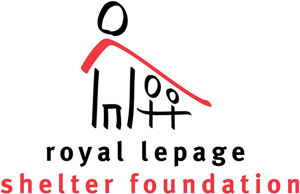 Because we are committed to strengthening the communities where we live and work, Royal LePage is the only Canadian real estate company with its own charitable foundation. The Royal LePage Shelter Foundation is Canada's largest public foundation dedicated exclusively to funding women's shelters and violence prevention programs.
Every dollar raised goes directly to helping the more than 30,000 women and children served each year by the shelters and support programs we fund. Since 1998, the Shelter Foundation has raised more than $24 million and supports 200 local women's shelters and national partners. Our agents donate a portion of their commissions, and Royal LePage offices across Canada hold local fundraising events. Our brokers, agents, and staff also volunteer and provide in-kind goods to benefit the women and children residing in their local shelters.