Tourism
Tourism remains the South Okanagan's biggest industry and who could argue that fact based on the beauty that surrounds us at every turn. With prestigious recognition from the world over, our little region has made a big name in the world of wine. Tourists continue to flock to our cities to imbibe and once here enjoy the other amenities that we offer, such as five star dining and cuisine, world class accommodation and family activities and events.
---
Accommodations
There are many places to stay in the South Okanagan whether you are looking for yourself while you facilitate your final move or for out of town guests you don't have room for. The pet and family friendly Penticton Lakeside Resort is in the heart of the action and has virtually every amenity you'll need for a comfortable stay. If you're looking for something a little more hands off then there are also many vacation rental and bed and breakfast properties offered through property management companies. Further south you will find the unique south Okanagan offerings of winery vacation properties. Stunning options like the guest house at Burrowing Owl in Oliver, or the hotel suites at Nk'Mip will allow you or your guests to immerse yourself with the wine region we call home.
---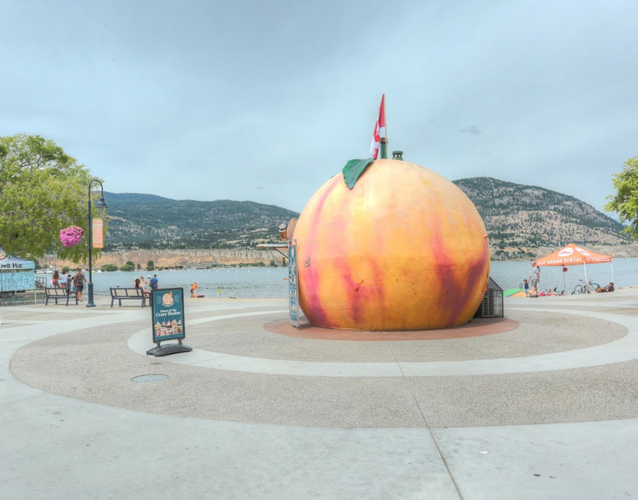 Activities
Aside from nature's gifts of lakes and mountains there are also some other fun places for families to enjoy. You can't ignore the SS Sicamous as it looms along the shore of lake Okanagan. It's worth a visit to garner some local history. If history is your thing there are great local museums to patronage all along the south Okanagan corridor from Summerland to Osoyoos. If you're in Summerland then a tour along the KVR is a must for the family along with a stop at Summerland Sweets for locally made syrups, jams and well, wine of course. Back in Penticton the kids will all want to take a float down the Penticton channel and when they're done with the floating they will likely ask about nearby Loco Landing. What kid can resist bumper boats, racing go karts and mini golf? There are lots of activities for your family and for your out of town guests. We would be happy to show you around!
---
Wining and Dining
We have some fantastic off the beaten path culinary destinations in the South Okanagan and all of them pair nicely with a glass of local wine of course. Whether you want an authentic Mexican roadside meal courtesy of El Sabor de Marina or you want to spend an afternoon tasting and sipping your way through a complete menu like that offered at Liquidity restaurant in Okanagan Falls you'll definitely have options. The Penticton strip along Lake Okanagan is perfect for families with differing and growing tastes. Salty's is a staple and quick bites can be found at the infamous Peach along the boardwalk. There is always something new popping up and a little bit of everything for every taste bud.
Hire The Morrison Real Estate Group