This popular Penticton war-time era neighbourhood is very close to downtown Penticton and is easily accessible from the north via Forestbrook Drive, south from Duncan Avenue, east along Kensington, or from the west via Government Street.  The sought-after neighbourhood of K-Streets is one of the more affordable neighbourhoods in the region and as a result draws in a healthy mix of families and seniors alike. Many of the homes in the K-Streets were constructed before 1960, so if you're searching for a fixer-upper project this might be the neighbourhood to begin your search. There are also many move-in-ready renovated homes available along the tree-lined streets.
The K-Streets is a charming neighbourhood made all the more whimsical with the Penticton Creek running through it towards downtown Penticton.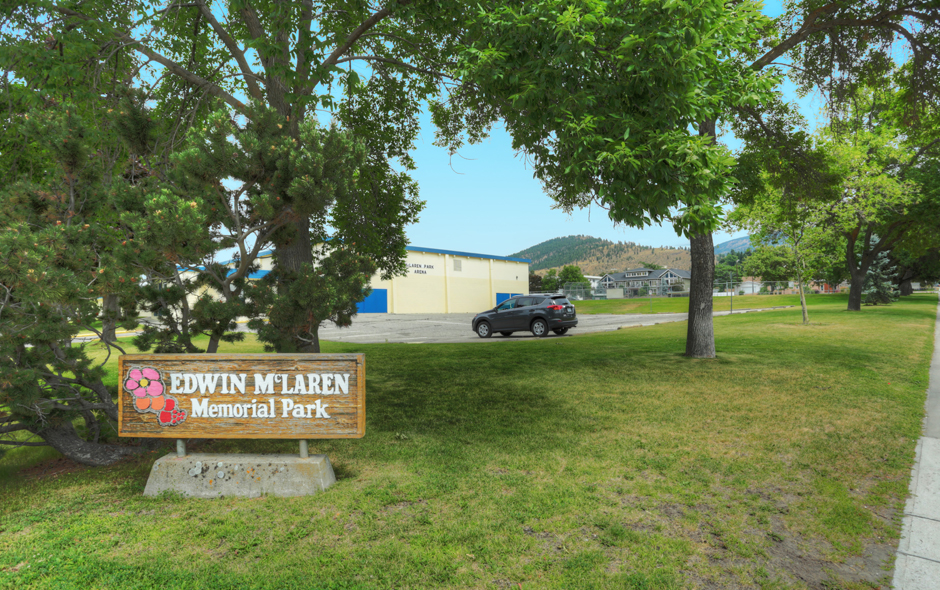 If you are enrolling your children in French Immersion then the K-Streets neighbourhood is central to L'ecole Entre-lacs for students in preschool to grade 8.
Why Choose K-Streets?

-Fixer Upper Projects

-Close to downtown

-Affordability

Schools
French Immersion PreK-8 L'ecole Entre-lacs

Landmarks
-Penticton Creek
-McLaren Park
Listings in K-Streets
Sorry no listing found