Our promise to our South Okanagan real estate clients:
Morrison Bifford Real Estate Group is here to work for you and serve your Penticton real estate buying and selling needs. If you're buying a new home we want to make sure that you have all the information and knowledge required to make an informed decision. If you are selling we want to make sure that you get top dollar in the shortest amount of time possible. Our promises are designed to make the buying and selling process as stress-free as possible.
The following are a few of the promises that we make to our valued real estate customers: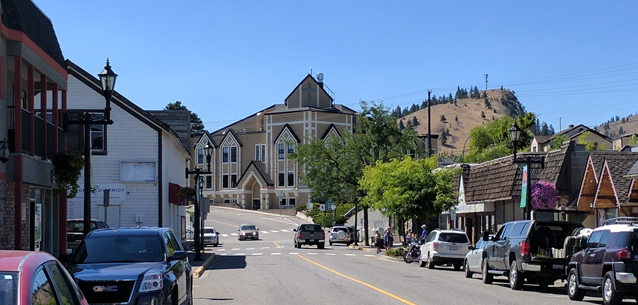 Our promises are designed to make the buying and selling process as stress free as possible.
---
Advice
We will give you the best advice possible on buying, selling, local neighbourhoods, homes, and more. When we do not have the personal knowledge to share we will seek out advice on your behalf from one of our allied professionals.
Best Interest
We will always act in your best interest and we will never over or undersell you. We listen carefully to your needs and want to ensure that you are getting into or out of the right property at the right time. We will never put our commission ahead of your best interests. Your best interest also extends to seeing all the properties in your price range. Not just the ones that are listed by our brokerage or team. We want you to get what you want. We don't just sell what we have.
Consistency

We won't drop the ball. We have systems in place to ensure that we always follow up and follow through with leads, suppliers, and other professionals. It is our responsiveness and commitment to results that allows us to thrive in the Penticton real estate market.
Comprehension
We will make sure that you understand the pros and cons of your decisions and that you also clearly understand every document that you are signing related to the sale or purchase of a Penticton home.
No Pressure
We aren't here to push you into anything you aren't ready for. We will simply give you the facts and then we will allow you all the time you need to make a decision that you are comfortable with.
---
Respect
We will extend you the same respect and confidentiality as you should expect from any business professional. We will never share or disclose your personal or financial information with other parties. Even when we are representing both sides of the transaction this information is considered private and will never be used to negotiate.
Truth
We promise to not only tell the truth about the potential property you are buying but also extend that courtesy to the home you are trying to sell. Sometimes it's hard to hear that your home is worth less than you thought or may need improvement or staging before it is market-ready. We use comparative market analysis to give you the real data on what your home will sell for and what you should really pay for that fixer-upper.