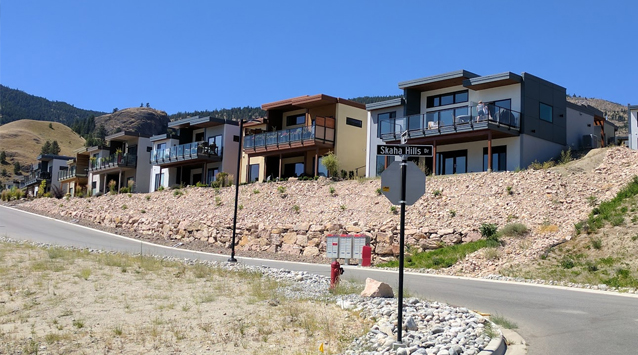 How Morrison Bifford Real Estate Group Quantifies Our Quality.
Many people don't understand what a real estate agent does to earn the commission they do. There is a common misconception that REALTORS® simply list your home on the MLS®, sit back and let the chips fall where they may. While that may be true of some inexperienced REALTORS®, they generally won't last too long in the industry, especially during times when inventory is scarce.
This is how Morrison Bifford Real Estate Group quantifies our quality.
---
Marketing
In order to promote your home and attract buyers, we always aim to stay ahead of the marketing curve. We do this through various print and online publications as well as ongoing professional training to discover new tactics. Our complete marketing plan is outlined during our sales presentation, but it is not limited to simply putting your home on the MLS® and hoping for the best. We allocate a large budget to ongoing marketing efforts that benefit our collective customers.
Time Management
You can't be a good agent if you aren't organized with both your time and information. We have tested processes and technology in place to ensure that we don't drop the ball on incoming buyer leads and follow-up appointments. The technology we have invested in allows us to track and measure all online leads.
Negotiation

We have been on both sides of hundreds of real estate transactions. We represent your best interests and protect you from the stress of negotiating directly.
Communication
We believe in timely and effective communication. We have all lines of communication open from email and text messaging to the good old fashioned phone line and because we are a team of four there is always someone available to assist with incoming inquiries.
Paperwork
There are countless forms, contracts, and changes that are required in order to ensure a smooth closing. We handle and interpret this on your behalf. We also ensure that you know the significance of every document you sign related to the sale or purchase of your home.
Experience

With our years of combined experience we are able to offer solutions based on past results as well as anticipate problems before they occur. We also understand the unique complexities of the South Okanagan real estate market and how it changes. We can provide our customers with statistical market data that will ensure smooth closings.
Reputation
We have been involved in the South Okanagan real estate market since 2003 and we have rock-solid relationships with other agents, brokers, and other real estate professionals such as mortgage brokers, home inspectors, insurance providers and more.
Patience
We are patient and understanding of life's circumstances, which is also key during negotiation. Our patience allows us to resolve conflicts that arise with integrity.