Questions To Ask Your REALTOR®?
There are many questions that come up when you are considering buying or selling a home. It is arguably one of the most stressful and emotional periods in your life and one that most people don't undertake often. Choosing an agent who will represent your best interests when the situation is less than ideal is crucial. We have compiled a list of questions you should ask before you make your decision on who to hire.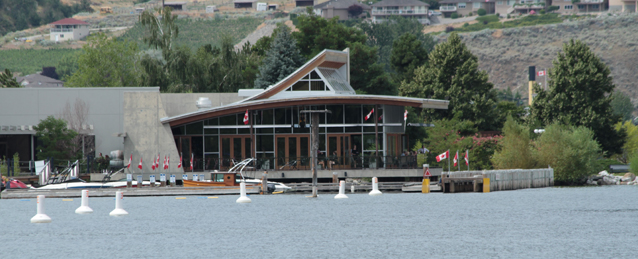 Q: How long have you been in the real estate industry?
A: Over eighteen years of hard work in the South Okanagan. Penny Morrison (*Personal Real Estate Corporation) has built the foundation of our business and remains the center of our team. Penny continues to bring her experience to the circumstance of every client who walks through our door. As her business grew, Penny required more and more help to maintain the quality of her service. Heather came in at the right time and proved an invaluable addition, working with both clients and, as time passed, with the administrative side of our business. Heather now works as our full-time licensed assistant (while still finding time to help with clients). The addition of Penny's son Eric gives the team a well-rounded aspect and has completed Morrison Bifford Real Estate Group.
Q: Can I see your references?
A: Our business grows because we work by referrals. This means building lasting, positive relationships with everyone we meet and everyone we work for. Our testimonials form the heart and soul of our business.
Q: What fees will I pay? Commission and otherwise?
A: Realtors are only paid by commission generate by sales. Sales agents split their commission with agents representing buyers. No realtor works by salary. Our commission is what allows us to run a high quality business and work for our clients – during the buying and selling process and forward into the future. Our commission is what allows us to be professionals.
Q: How long is the listing contract for? What are the exceptions to exit the contract early?
A: Our listing contracts are typically for six months. Clients are free to determine their relationships with their realtors at any time.
Q: What are the three things that make you a good agent?
A: The fact that there is more than one good realtor out there – especially at Royal LePage. A good realtor does more than stick a sign in your front lawn and put your home up on a website. A good realtor's chief value is to his or her relationships – to past and present clients, to the people in the neighbourhood, and to other realtors. Our team works hard to act ethically and professionally in our dealings with other realtors. We want people to like working with us. Second, we strive to work for the relationship, not the transaction. We want to work for you and your friends and family both during but, equally if not more importantly, after you move. We want to be your realtors, whom you can call on easily whenever the need arises. Finally, we aim to be your backbone in negotiations; our reputation is founded on securing the best, more reasonable prices for all our clients.
Q: What will your strategy be for marketing my home specifically?
A: We bring the resources of our entire office to helping your move. This involves bringing your home to the attention of other realtors, drawing upon our past and current clients, using online, digital and newspaper / magazine ads, open houses, private showings, flyers alerting potential buyers that a home is for sale. We make helping your move—buying or selling—our preoccupation.
Q: Will you help me find other professionals required to complete my transaction?