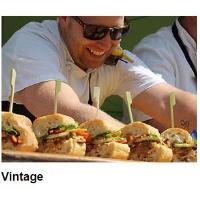 Posted: Wednesday, June 14, 2017 8:14 pm
OSOYOOS — A company that manages high-end restaurants in the South Okanagan is taking a proactive route to finding accommodations for prospective employees.
Vintage Hospitality provides management services for Mica at Spirit Ridge, Burrowing Owl's Sonora Room, Liquidity Bistro in Okanagan Falls and also delivers food services at Black Hills Winery.
But like most other hospitality providers in the South Okanagan, Vintage has struggled to keep employees in the valley — not because employees don't want to work here e but more because workers can't find affordable, comfortable long-term accommodations.
"We had to do something to get them staff housing," said Troy Lucas, director of operations at Vintage. "You cannot offer employees enough incentive through staff discounts to keep them here — they need somewhere to live."
Finding housing has become a human resources priority at Vintage, which approached local realtors with the idea of renting properties and then subletting the space to employees.
"We furnish them and make them comfortable," explained Lucas. "We've got one property in Oliver that we've totally furnished: put beds in, kitchen table, couch, office chairs and TVs for them.
"And we're doing another house currently on Black Sage Road and we have a condo in Osoyoos."
That's three properties and eight bedrooms for Vintage employees — space for workers who might otherwise have gone elsewhere.
Lucas says owners and rental agents alike were skeptical when Vintage first approached them with the idea, expecting the properties might become "animal houses or filled with bunkbeds and stuffed with workers like sardines."
"(But) after we met with them and showed them our intent, we got their confidence and now we're getting more and more properties sent to us."
Vintage now includes the housing option as a hiring incentive, adding the notation "housing available" in its advertising.
The program has paid off in spades. Since April, Lucas reported, the company has made 27 hires.
"We have, as of right now, six in housing and two arriving this week. Nineteen have found a place on their own or are staying with friends or family."
Vintage includes utilities in the modest rental fee it charges employees and provides for maintenance and upkeep, including looking after the cleaning.
Staff are placed based on the hours they keep, so employees aren't coming and going at all hours of the day and night.
Vintage also helps prospective employees locate their own properties, a necessity for senior employees with families.
"Right now, we have on the docket a one- or two-bedroom apartment," Lucas says of a search for a female manager relocating to the community.
"Our intent is to get them to move here and to get their own place. We're kind of a stepping stone to purchasing or long-term rental."
Lucas recognizes Vintage's efforts might be taking properties away from others looking for coveted leases, but he encourages other local businesses to do the same.
"From what I've found in my time here, this is absolutely unique," he said.
http://www.pentictonherald.ca/business_news/article_b04bdf6c-5178-11e7-bccd-1f248b70e71d.html